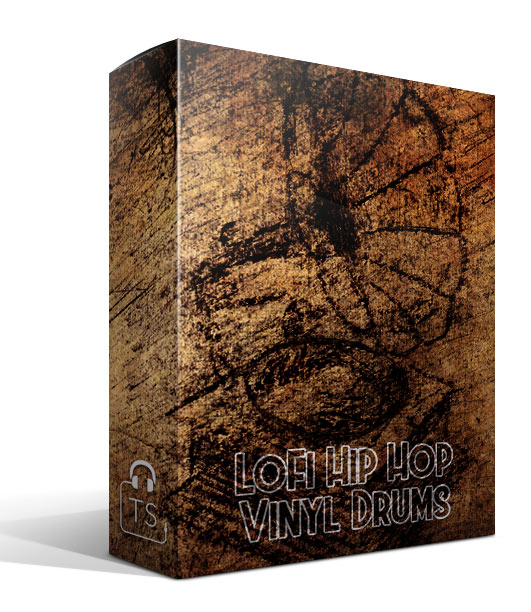 Lo-Fi Hip Hop Vol. 1: Vinyl Drums
Lo-Fi Hip Hop Vol. 1: Vinyl Drums
Lo-Fi Hip Hop Vol. 1 – Vinyl Drums has 100 drum samples, each recorded from 70's, 80's, and 90's vinyl records. So if you're looking for some dusty kicks, crispy hihats or banging snares, this pack is for you!
Give your Lo-Fi productions the vinyl drums they deserve!
Wondering what the possibilities are with this sample pack? Check out our demo track below.
All drum samples in this demo track are from Lo-Fi Hip Hop 1. The sound samples are from Lo-Fi Hip Hop 2 (which will be released in the near future).
INCLUDED IN THIS SAMPLE PACK
Fill in your name and email to get the demo pack of Lo-Fi Hip Hop Vol. 1: Vinyl Drums, containing the 5 samples listed on the left, for free!
The download will be sent to your email.
LO-FI HIP HOP VOL. 1: VINYL DRUMS

PACK NAME:
PACK TYPE:
GENRES:
INCLUDED:
NUMBER OF FILES:
Typhonic Samples – Lo-Fi Hip Hop Vol. 1: Vinyl Drums
Samples
Lo-Fi, Hip Hop, Chill, Old-School
Kicks, Snares, Open Hihats, Closed Hihats, Percussion
100

We provide our buyer with a description of the product they are buying and the VAT is already included.
When you buy a product, you agree with our End User License Agreement. The payment of our products is done with Paypal or Credit Card (Stripe). If you are familiar with Paypal or Stripe, it'll be easy to finalize the procedure. If you aren't; click here to see how PayPal works.
For some of our packs you can name the price you want to pay for the entire pack. Simply fill in your desired price (minimum of 1 dollar) and the pack will be added to your shopping cart.
At the checkout you can choose between paying with PayPal or Credit Card (Stripe).
You can always access your downloads by logging in to your account. Your download will never expire and the amount of downloads is unlimited.
You can always contact us for any questions or problems you run into, don't be shy!
We want you to ask to be very descriptive about the issue/question so we have a clear picture, making it easier to help you out!
That's a question we're all asking every time that tiny useless piece of meat meets a wall, table leg or door. You would think that millions years of evolution would have made sure there is a thick layer of armor around that little enemy of human life. But no, evolution removes an epic and useful tail. Sorry we can't provide a decisive answer on this glitch in evolution, we're just as mad as you. The only thing we can provide you at this moment are some nice samples and presets. We hope it will soften the pain when you hit that shrimpy bastard, but deep down inside we know it will not.. nothing ever will…