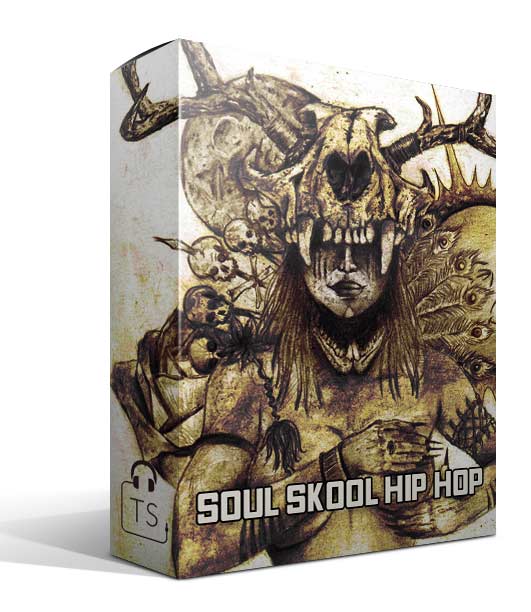 Soul Skool Hip Hop Samples is perfect for producers who are aiming for some soul and funk instrumentals. With 60 drum samples and 40 sound hits the possibilities are huge!
Chop 'm up or use them as is; the guitar and saxophone sample will definitely add that soul flavour to your productions!
Check out the demo track of Soul Skool Hip Samples:
INCLUDED IN THIS SAMPLE PACK
Fill in your name and email to get the demo pack of Soul Skool Hip Hop, containing the 5 samples listed on the left, for free!
The download will be sent to your email.
PACK TYPE:
GENRES:
INCLUDED:
NUMBER OF FILES:
Samples
Hip Hop
Kicks, Snares, Percussions, Guitar Hits & Saxophone Hits
100

We provide our buyer with a description of the product they are buying and the VAT is already included.
When you buy a product, you agree with our End User License Agreement. The payment of our products is done with Paypal or Credit Card (Stripe). If you are familiar with Paypal or Stripe, it'll be easy to finalize the procedure. If you aren't; click here to see how PayPal works.
For some of our packs you can name the price you want to pay for the entire pack. Simply fill in your desired price (minimum of 1 dollar) and the pack will be added to your shopping cart.
At the checkout you can choose between paying with PayPal or Credit Card (Stripe).
You can always access your downloads by logging in to your account. Your download will never expire and the amount of downloads is unlimited.
You can always contact us for any questions or problems you run into, don't be shy!
We want you to ask to be very descriptive about the issue/question so we have a clear picture, making it easier to help you out!
We listened to old school hip hop for 23 days straight, only feeding ourselves with music. Resulting in a trance, where we were able to harvest our very own souls. When bottled and aged for 23 days in a dark room filled with posters of 40's & 50's jazz musicians, we simply opened the bottles and digitalized the created energy. By then it was fairly easy to implement the digital-jazz soaked-hip hop-soul-energie in an artificial intelligence program that created exactly 100 samples and dismantled itself to be never be seen again.