Here we are with the second part of the Producer Inside serial, where we cover everything that happened the last month (music production related that is). There has been a lot of vst plugin / software development that has caught my attention. But I'd like to kick things off with a bit strange news -or random fact- about my favorite daw.
FL Studio was never meant to be for producers!
A bit strange or random to say the least, but here's what Didier Dambrin (one of the original designers of FL Studio, which was called Fruity Loops in that time) has to say about the origin of FruityLoops:
"That might be one of the reasons FL took off, it wasn't designed for musicians. Music is pretty logical and mathematical, I don't think it's taught the right way. But I may be wrong, I'm not a musician after all. I was also not that much into music, I was mainly interested in synthesizer sounds and music in video games."
I recommend reading the entire interview.
Create unique sounds with pictures!
Sound Art is a standalone Windows application that transforms your pictures into sounds! It's not an instant beat creation tool, but can give you some epic glitched out soundscapes. It can definitely result in some strange one-of-a-kind samples. And it's also possible to create images from sounds!
Download Sound Art for free at Stone Voices's website.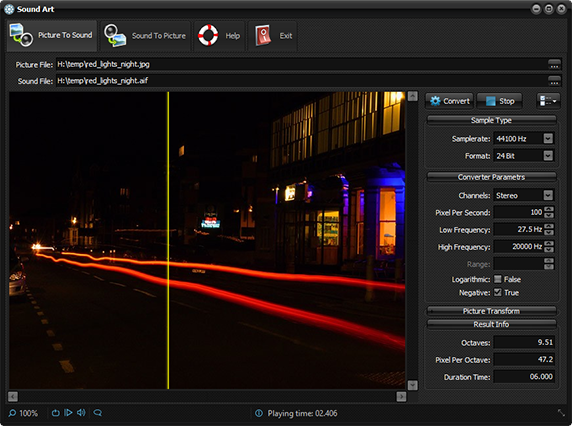 VCV Rack reaches version 1.0
Every producer that's into modular synths must know the free modular synth "VCV Rack". This plugin is in development for quite a while and now it reaches version 1.0. I've used VCV Rack a couple of times and was quite happy with the amount and quality of free modules (there are also paid/premium modules available). However, I haven't used it for quite a while now.. Definitely going to check it out! How about you?
Rob Papen releases B.I.T.; an analog synth plugin.
With this plugin Rob Papen goes analog for the first time! With several filters, LFO's, an ARP mode and 2 oscillators with classic waveforms, there are tons of options and possibilities to choose from. And if you don't want to design your own sounds, you can choose from 950 presets! Can't wait to check this one out, but another new massive vst will get my attention first.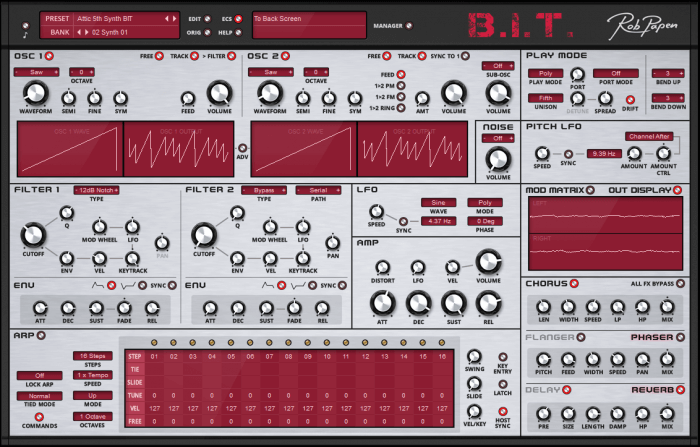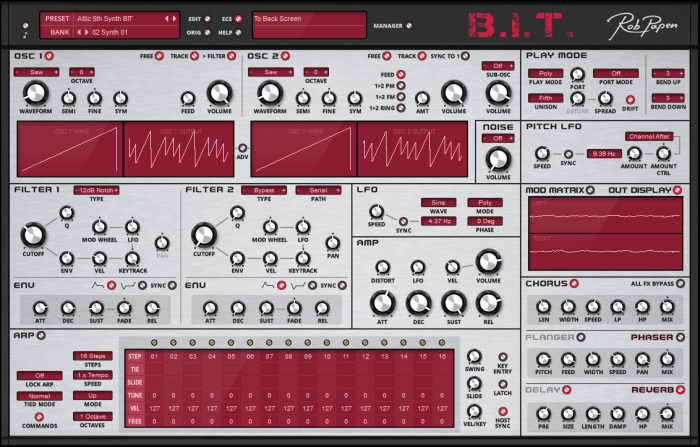 The Roli Lumi keyboard will help you learn how to play piano
Ok, so I had to throw in a hardware news item before I end this Producer Inside with yet another software related item. Roli has released the "Lumi" on Kickstarter; it's a luminated keyboard that helps you learn how to play piano. The software that comes with this keyboard illuminates the keys you have to hit to play a certain song. I can imagine that this will help a lot of people advance their skill a lot faster in the beginning and therefore keep playing. However, the price tag of 249 euro might be a bit high for most beginners.
It's here! Native Instruments Massive X!
There's only one way to end this software focused Producer Inside and that's with the release of Native Instruments latest VST plugin: Massive X! I've been waiting for this release a while and since the announcement video a couple months back I'm really hyped. For those who haven't heard anything about this yet, Massive X is the successor of the original Massive plugin which was one of the most popular plugins of Native Instruments. There are too many features to list here, but to give you a hint: the oscillators already have 170 wavetables and 10 modes to read them.
That's it
So that's about it for this edition of Producer Inside! See you at 3#!